Biodiversity Conservation Strategy
ENN-NG initiates biodiversity assessment and conservation in all scenarios of its business development and implements projects to protect the ecological environment and biodiversity around its operation sites. We encourage our member companies to promote, procure, and use sustainable natural resources that have a low impact on the ecological environment and are beneficial to biodiversity conservation to minimise the impact on the ecological environment around our operation sites. On this basis, we create a systematic green industry system through biodiversity restoration and sustainable use of natural resources so that our business development can coexist with the natural environment, and we can join our hands to write a new chapter of the clean and green energy development of ENN-NG.

Metrics and targets

Metrics and targets
"NO-net Loss (NNL)" of biodiversity is an important task in the daily operation of ENN-NG and is also an important indicator that we use to assess the biodiversity conservation results. We regularly collect the achievements of our member companies, such as how many environmental assessments they have conducted and what ecological conservation initiatives they have taken. Each year we will evaluate, manage, and disclose key biodiversity management indicators including the frequency and area of ecological restoration, soil restoration, and river treatment, as well as the frequency of wildlife protection, and the number of animals protected.
By bringing "Net Positive Impact (NPI)" to the environment, we further solidify our long-term mission of biodiversity conservation initiatives and practices

Governance

Governance
The Company has released its Biodiversity Conservation Policy . It reviews and discloses its performance on biodiversity conservation annually, which is considered a key part of its ESG management. We govern our biodiversity conservation from three aspects, that is, sustainable management of natural resources and raw material use, restoration of disturbed land and habitats, and respect for indigenous peoples and reduction of impacts on communities. The conservation policy incorporates resource use and waste management in all scenarios of the business, ecological conservation initiatives by suppliers, site selection and subsequent ecological restoration of projects, Metrics and targets as well as communication with local indigenous people.

Strategy

Strategy
Based on the environmental impact caused by the production and operation process of ENN-NG and the business development needs to implement biodiversity management strategies, we should: first of all, strengthen environmental management in the design and procurement, construction, and operation stages to reduce the degree of ecological impact through resource consumption management, pollutant management, soil and water conservation, ecological restoration, and other dimensions; secondly, organise and encourage member companies to participate in ecological conservation actions and actively cooperate with ecological conservation and governance projects in national areas to bring positive benefits to the ecology; thirdly, explore and develop the application of renewable energy, continuously increase the proportion of renewable energy in the energy consumption structure, and assist our customers and the society in biodiversity conservation while reducing our ecological impact.

Risk Management

Risk Management
We strictly require our member companies to implement environmental impact assessment and biodiversity due diligence following the requirements of national policies to fully identify potential biodiversity risks in each project. On this basis, we request them to formulate and implement corresponding comprehensive management programs to fully identify and properly manage ecological risks. At the same time, we hire a third-party professional institution every year to analyze potential ecological risks and impacts based on our corporate business and formulate risk analysis sheets.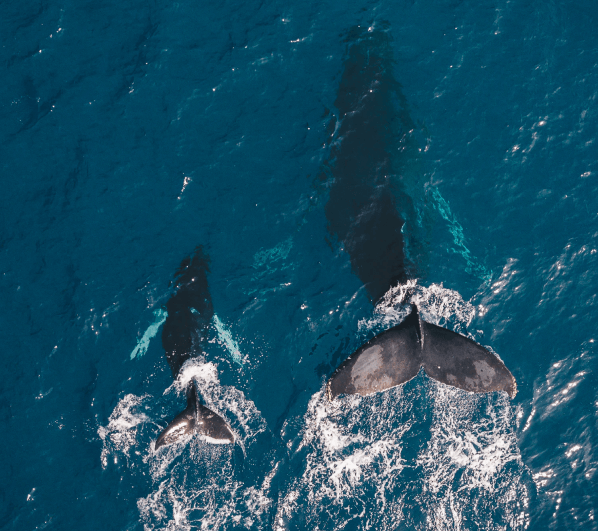 Conservation Initiatives in Business Scenarios
ENN-NG attaches great importance to the environmental impact on the surrounding ecosystems in daily operations and is committed to continuously improving its biodiversity conservation policies. It adheres to the goal of improving environmental management and ecological environmental protection, and strives to build a modernised world in which people and nature live in harmony. We are deeply aware of the necessity and importance of biodiversity, and therefore, according to the classification of biodiversity influential fatcors in Nature's Assets - Why Biodiversity is Good for Business , we sort out the ecological impacts caused by our business operations from five dimensions, that is, land-use change, climate change, pollution, overdevelopment, and species invasion, and put together biodiversity conservation measures taken to alleviate these impacts.
*The main business of ENN-NG does not involve matters related to species invasions, and it neither introduces alien species within its operation sites nor spread species to other areas through product sales.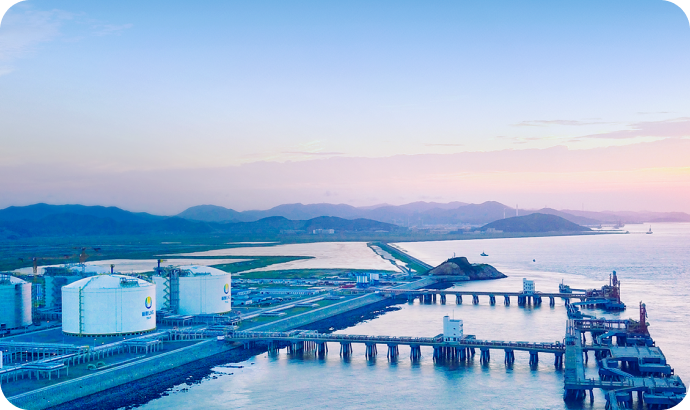 Biodiversity Restoration Project of Zhoushan LNG Terminal
Zhoushan LNG Terminal situates at the west side of Zhoushan Fishing Ground, which is the largest fishing ground in China and one of the four largest fishing grounds in the world. It is located at the mouth of Yangtze River, Qiantang River, and Yong River, where the coastal current, Taiwan warm current, and Yellow Sea cold water mass meet. Meanwhile, the Japanese cold current and the western Pacific warm current also converge here, stirring up the seawater and bringing nutrients to the surface, providing a rich natural food source for fish. The superior geographical, hydrological, and biological conditions make the waters of the Zhoushan Fishing Ground a suitable habitat for many kinds of fish to breed, grow, forage, and live through the winter. Its reef island area is an important spawning ground, foraging ground, and breeding base for large yellow croakers, Sepiella maindroni de Rochebrune, and finless porpoise. As a superior place for marine biodiversity conservation and marine fishery development, the area is of significant value for ecological protection, scientific research, and comprehensive development. Zhoushan LNG Terminal actively implements the spirit of the State Council on strengthening biodiversity conservation and the Zhejiang Province Biodiversity Conservation Strategy and Action Plan (2011-2030) issued by the Department of Ecology and Environment of Zhejiang Province, paying great attention to biodiversity conservation and sustainable use of biological resources in the sea area near Zhoushan LNG Terminal and restoring the ecological environment of sea-related projects.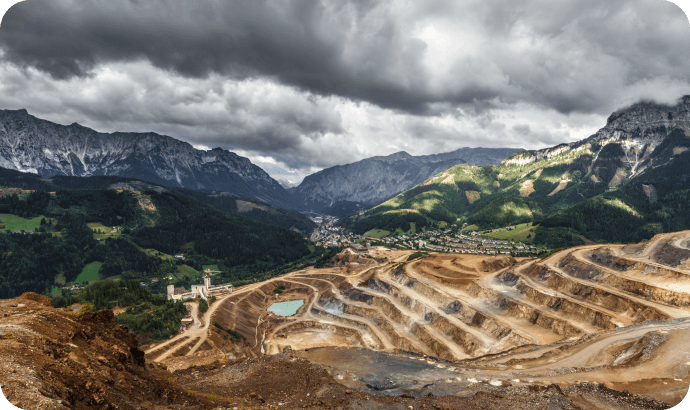 Biodiversity Conservation in Wangjiata Coal Mine Subsidence Area
Wangjiata Coal Mine as energy production business, faces ecological challenges from land degradation, wetland destruction and lack of biological resources. Based on scientific research and planning, ENN-NG effectively prevent soil erosion, increase the area of wetlands, and form a natural wetland ecological circulation system through vegetation restoration and terrain river course sorting; build an infusion system through the introduction of filtration systems to make efficient use of natural water resources and wastewater; shape farmland planting demonstration areas and build breeding farms through the ecological transformation of agricultural and forestry resources. We will improve the local industrial structure, increase the income of local herders, and achieve sustainable positive development between enterprises and local communities.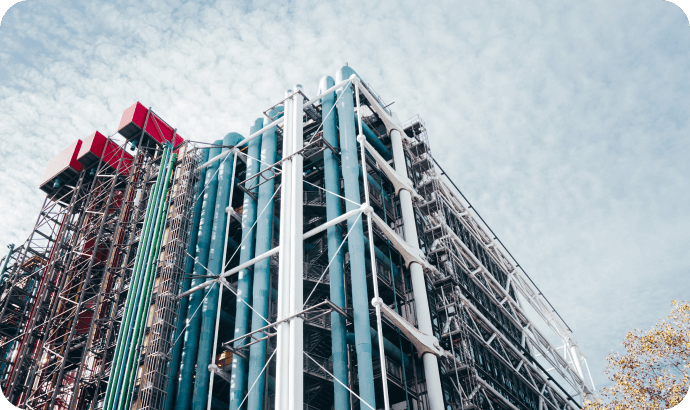 Wastewater Treatment VOCs Treatment Project
To reduce ozone and PM2.5 intermediate emissions, Xinneng Energy has investigated and researched the wastewater treatment of VOCs (volatile organic compounds) on open liquid surfaces and set up a project according to the requirements of GB37822-2019 and GB31571-2015. The project uses alkali wash + biological integration + adsorption process treatment mode. The thirdparty test found that the project would reduce about 20,790 tons of total nonmethane hydrocarbons and about 11.8 tons of hydrogen sulfide every year; the odor concentration and other indicators are 50% better than the national standard.
The project reduces non-methane total hydrocarbons by about approx.
The odor concentration and other indicators have reached the national standard
For more details, please refer to the Biodiversity Conservation Report